Panas products
---
Panas have formulated standards based on the WHO, CGMP and ISO requirements, taking quality control to the highest possible level. While carying production activities based on these regulations, we maintain a high level quality management system and strive to develop continuous improvements in it.
Beginning with 6 products, the company has now 43 products under 3 different divisions. Panas manufactures tablets (coated and non-coated), capsules, ointments and gel for different therapeutic segments. Panas is the first Nepali Company to manufacture medicines for Atopic dermatitis, vitiligo, and psoriasis and calcium metabolism.
Panas has General, nuZEN and Kalash divisions for pharmaceutical products. Please find the details below.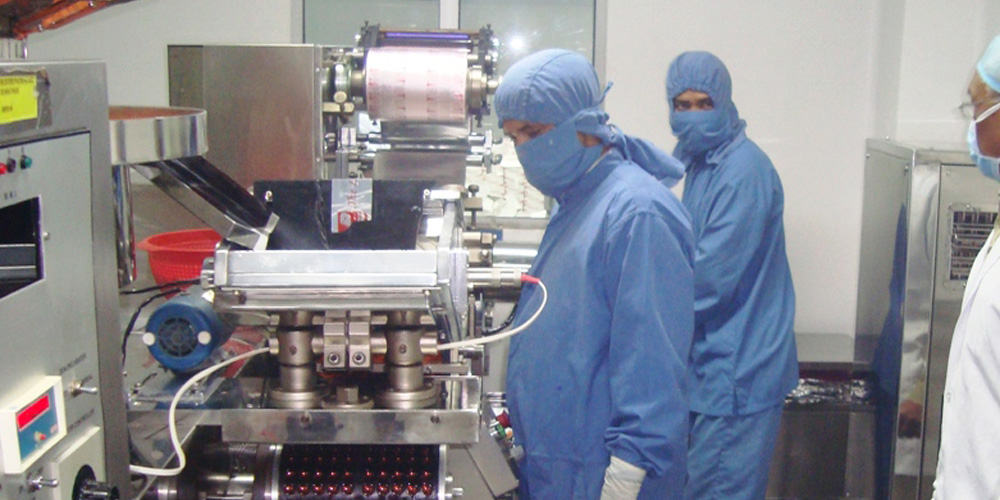 Brand name

Generic name

Strength and presentation

Packing

PANOXY
Antioxidant Capsules
Each capsule contains: Vitamin A Acetate IP eq. to Vitamin A 5000 IU
Vitamin E(dl-alpha tocopheryl acetate) IP 25 IU
Beta carotene BP 10 mg Ascorbic Acid IP 150 mg
10 x 10's strips
CIZIRON-5
Flunarizine Tablets
Each tablet contains: Flunarizine Dihydrochloride BP eq. to
Flunarizine 5 mg
20 x 10's Strips
CIZIRON-10
Flunarizine Tablets
Each tablet contains: Flunarizine Dihydrochloride BP eq. to
Flunarizine 10 mg.
20 x 10's Strips
Doxma 400
Doxofylline Tablets
Doxofylline 400 mg Tablets
10 x 15's Blisters
AZIPAN
Azithromycin Tablets
Azithromycin 500 mg
10 x 1 x 3's strips
Livopan 150/300
Ursodeoxycholic Acid
Each tablet contains: Ursodeoxycholic Acid 150 mg Ursodeoxycholic Acid 300 mg
3x10's Alu-Alu Blisters3x10's Alu-Alu Blisters
Atune 50 DT
Diclofenac Free Acid
Each dispersible tablet contains: Diclofenac 50 mg Free Acid
10x20's strips
Levoquin 500
Levofloxacin Tablets
Each film coated tablet contains : Levofloxacin 500 mg
10x10's Blisters
Neurocobal
Methyl Cobalamin Dispersible tablets
Each dispersible tablet contains : Methyl Cobalamin 500 mcg Methyl Cobalamin 1000 mcg Methyl Cobalamin 1500 mcg
10x10's strips 10x10's strips 10x10's strips
Pencip
Ciprofloxacin tablets
Each film coated tablet contains : Ciprofloxacin 500 mg
10 x 10's Blisters
Ossical
Calcium with Vit. D3 Tablets
Each tablet contains: Oyster calcium 500 mg Vit. D3 250 IU
20 1 10's Blisters
Zenim DT
Nimesulide Dispersible tablets
Each dispersible tablet contains: Nimesulide 100 mg
20 x 10's Blisters
Cetoz
Cetrizine HCl Tablets
Each film coated tablet contains : Cetrizine HCl 10 mg
20 x10's Blisters
Emidone DT
Domperidone Dispersible tablets
Each dispersible tablet contains : Domperidone 10 mg
10 x 20's strips
Iromax
Haematinic tablets
Each chewable tablet contains: Iron III polymaltose 100 mg Folic acid 1 mg
10 x 10's strips
Xtraderm
Beclomethasone, Gentamicin & Clotrimazole cream
Beclomethasone Dipropionate 0.025% w/w Gentamicin 0.01% w/w Clotrimazole 1% w/w
10 gm
F-CON
Fluconazole capsule
Each capsule contains: Fluconazole 150 mg
20 x 1 x1's Alu-Alu Blisters
Skope 10/20
Hyoscine Butylbromide Tablets
Hyoscine Butylbromide 10 & 20 mg
20x10's Blisters
TOPOZ
Pantoprazole 40 mg Tablets
Each enteric-coated tablet contains: Pantoprazole 40 mg
10 x 10's strips
Regab 75/150
Anti-Convulsant
Each capsule contains: Pregabalin 75 & 150mg
10 x 10's Blisters
Tebinaf Tablets Tebinaf Cream
Terbinafine
Terbinafine 250 mg Tablets Terbinafine 1% cream
10 x 7's Blisters 10 gm
| | | | |
| --- | --- | --- | --- |
| Brand name | Generic name | Strength and presentation | Packing |
| LUTICA | Fluticasone Cream BP | Fluticasone Propionate BP 0.05% w/w | 10 gm Tube |
| FLUSH | Flavoxate Tablets | Each film coated tablet contains : Flavoxate HCl BP 200 mg. | 10 x 10's strips |
| Orpar | L-Ornithine-L-Aspartate 500 mg | Each capsule contains: L-Ornithine-L-Aspartate 500 mg | 5x10's Alu-Alu Blisters |
| Basel 10/20 | Ebastine Tablets | Each film coated tablet contains : Ebastine 10 mg Ebastine 20 mg | 10x10's Blisters 10x10's Blisters |
| Cleocin 150/300 | Clindamycin capsules | Clindamycin 150 & 300 mg capsules | 3 x 1 x 10's Blisters |
| Deevit | Calcitriol Capsules | Each capsule contains: Calcitriol 0.25 mcg | 10x10's strips |
| Deevit | Calcitriol ointment | Each gram contains: Calcitriol 3mcg | 15 gm |
| DiOsteo | Diacerein capsules | Diacerein 50 mg Capsules | 10 x 10's strips |
| DIANA- 0.025 & DIANA- 0.05% | Tretinoin cream | Tretinoin 0.025 & 0.05% cream | 15 gm |
| Diana-C 20 | Isotretinoin capsules | Isotretinoin 20 mg capsules | 5 x 10's Blisters |
| KOZY 50/100 | Ubidecarenone capsules | Ubidecarenone 50 & 100 mg capsules | 3 x 1 x 10's Blisters |
| Merina | Mebeverine HCL Tablets | Each film coated tablet contains : Mebeverine HCL 135 mg | 10x10's Blisters |
| Mozakin | Mosapride Tablets | Each tablet contains : Mosapride 5 mg | 20x10's Blisters |
| Spatiz 2 | Tizanidine Tablets | Each tablet contains : Tizanidine 2 mg | 10x10's Alu-Alu Blisters |
| Mesoral | 8-Methoxypsoralin Tablets | Each tablet contains : 8-Methoxypsoralin 10 mg | 40 Tabs |
| Mesoral | 8-Methoxypsoralin ointment | Each gram contains: 8-Methoxypsoralin 0.75% | 30 gm |
| Tacromus | Tacrolimus gel | Each gram contains: Tacrolimus 0.1% w/w Tacrolimus 0.03% w/w | 10 gm Tube 10 gm Tube |
| KAARID 250/500 | Clarithromycin tablets | Each film coated tablet contains: Clarithromycin 250 mg Clarithromycin 500 mg | 10x6's Blisters 10x6's Blisters |
| Espro-40 | Esomeprazole 40 mg Tablets | Each enteric-coated tablet contains: Esomeprazole 40 mg | 10 x 10's strips |